Look Cool With The Cutest, Comfiest, Hand-Made Denim Clothing For Kids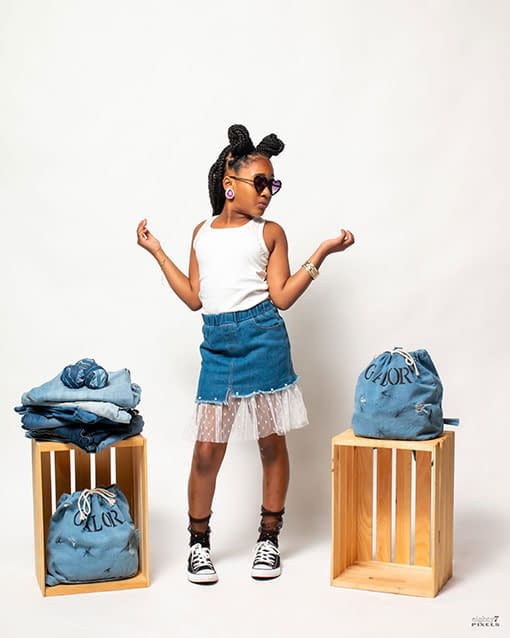 Denim Galore has the most adorable and kid-proof denim apparel for today's fashion-forward infants, toddlers, and youth.
As parents, we know it's hard to find clothes that are both cute but also durable. So Denim Galore designs hand-made denim clothing with durability in mind as well as keeping your kids looking super swag!
Fall in love with our autumn Styles
Our lightweight Bunny Jumpsuit keeps your baby warm and cozy for the fall & winter. Available in "Blush Pink" and "Naked" colors.
The Story Behind Denim Galore
Denim Galore was created in honor of our founder Dawanna's daughter, Harlow Drew (Lo for short).
Dawanna's love for denim started early. By the time she was in high school, cutting and distressing denim was her second nature. After Lo was born, Dawanna was inspired to create trendy, unique denim apparel for kids everywhere.
Our Philosophy
You can never have too much denim in your closet.
"Galore" means "in abundance," which serves as our guiding principle: we strive to create an abundance of the cutest denim attire for kids of all ages.
Simply drop your email address below and a 10% off coupon will be sent directly to your email to use on any product here at Denim Galore.